Frisco's has been in Cuba since 2002, and as of July 14th, 2014 has been under the ownership of Jimmy West. Working to create a signature experience in the heart of Cuba Missouri he looks forward to hearing what you have to say. 
His mission is to make every customer feel special the moment they walk through the door. So come and see him really soon and be sure to say hello.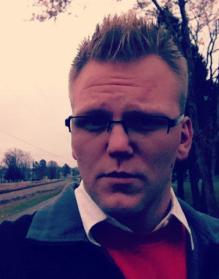 JIMMY WEST
OWNER & GENERAL MANAGER
Cuba, Missouri was founded in the year 1857 by George Jamison and Wesley Smith. The city was named after the island of Cuba. Cuba has seen it's fair share of famous individuals traveling through on Route 66. Bette Davis, Amelia Earhart, and President Harry Truman have all graced this historic city. 
Our Murals are famous on Route 66 and are worth a stop. The murals represent a major undertaking, and provide wonderful historic context to our city. We hope you stop and explore Cuba Missouri, and enjoy a meal at Frisco's.