Located off of Historic Route 66 in Cuba's Uptown Historic District.
Frisco's is open Tuesday through Sunday.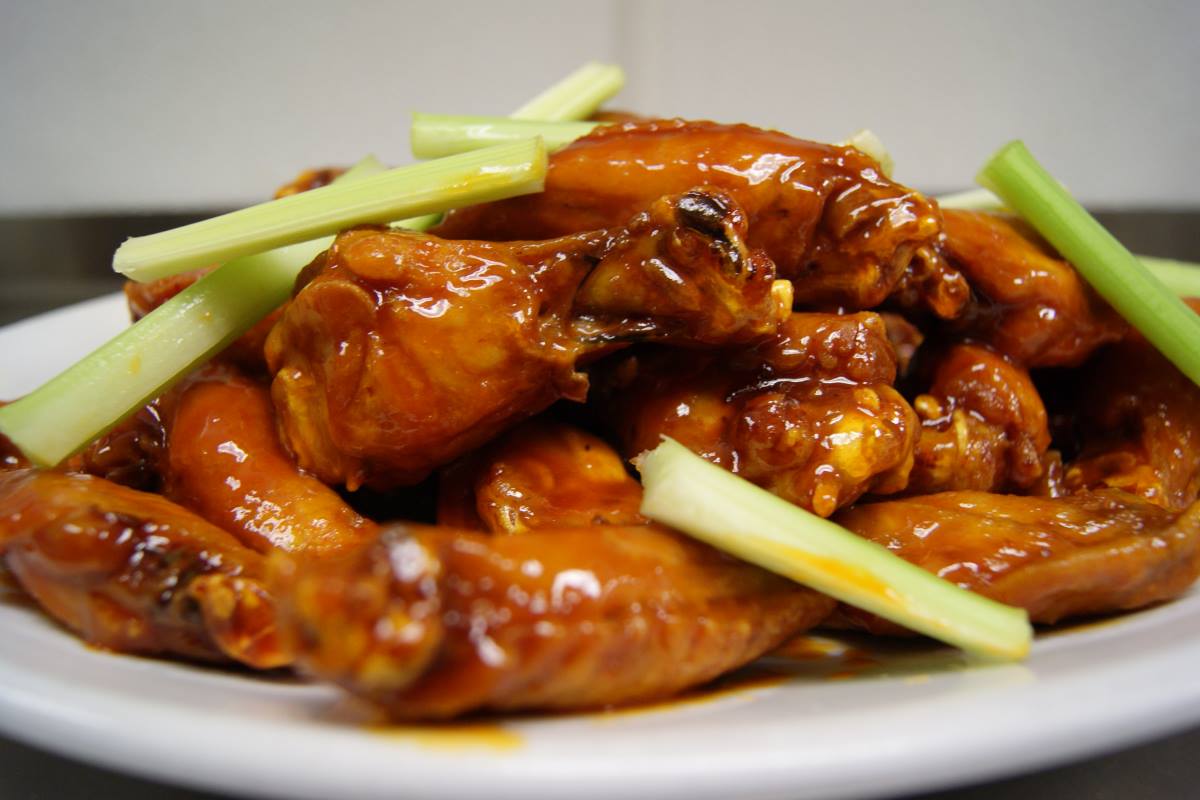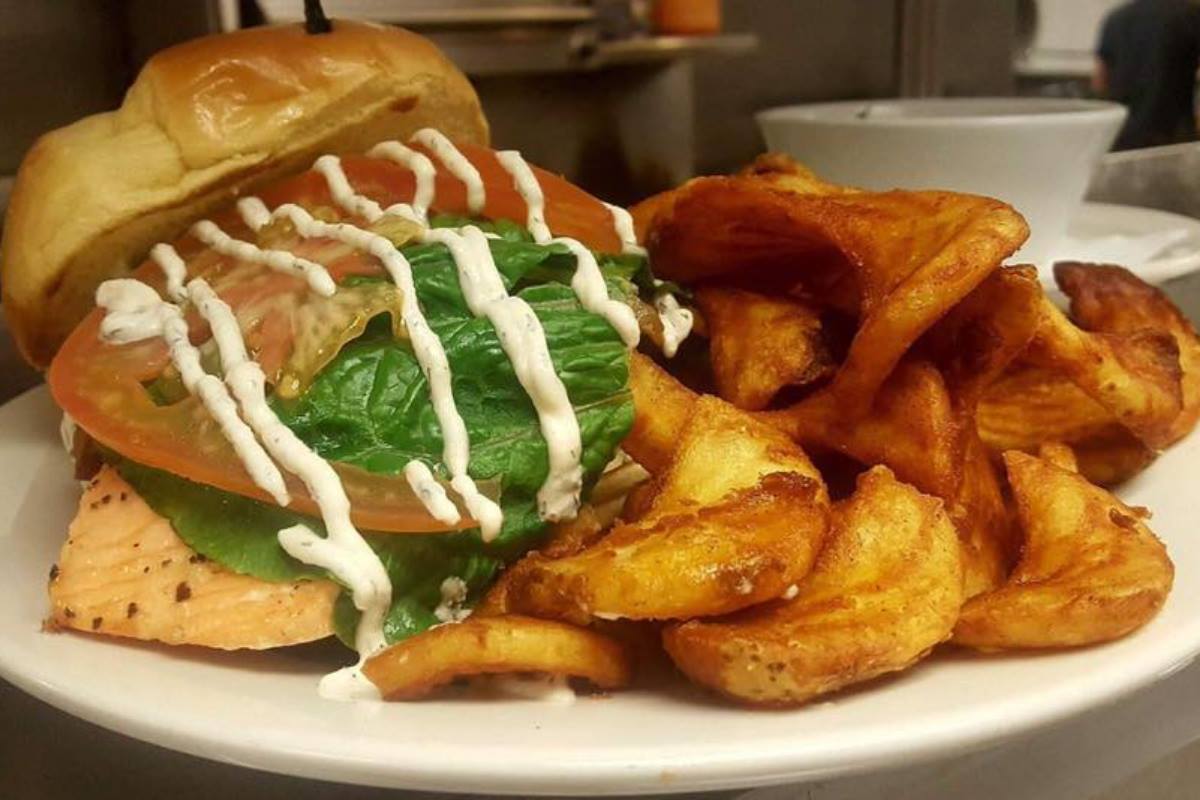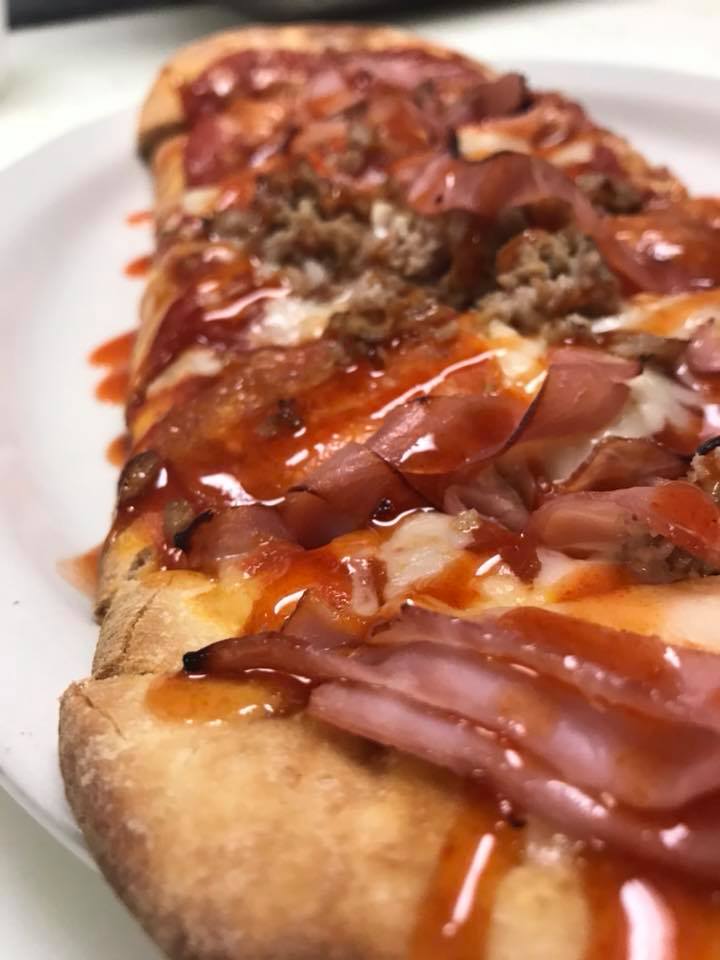 Frisco's Grill and Pub is located in Cuba's Uptown Historic District, Frisco's is open Tuesday through Sunday. Jimmy West and Ben White, owners and managers, are very involved in the daily operations. They are there to greet you! Frisco's also has an outside dining area for those days and nights you want to dine outdoors. The separate pub room has 20 beers on tap, cocktails, a large selection of Scotch, with an expanded wine list. And for all your sporting events watch them on our numerous digital TV's. We also will cater that special event!!
The Kitchen is always
open late!
Tuesday – Thursday: 10:30 – 10:00
Friday & Saturday: 10:30 – midnight
Sunday: 10:30-10:00
Tuesday – Thursday: 10:30 – 11:00
Friday & Saturday: 10:30 – 1:30 
Sunday: 10:30 – 10:00

Quality Food
Our mission is to make every customer feel special the moment they walk through the door.

Catering
Frisco's would be happy to cater your special event! We'll make your event the place to be!

Carry Out Orders
No time to dine in? Why not get it To Go? We'll be happy to have your order ready for ya!

Happy Hour
Located off of Historic Route 66, Frisco's is the place to be when you're hungry or thirsty!
Address
121 Smith St.
Cuba, MO
65453
Contact
theplacetobe@friscosgrillandpub.com
Tel: 573.885.1522
First of all, the food is amazing. My family has been coming to Frisco's during our yearly float trips for so long. We especially love and recommend extra crispy wings and ALL the appetizers. In addition to the amazing food, the service is fantastic. Santiago is an AMAZING server!! He is so prompt and extremely friendly. WE ❤️ FRISCO'S!!
Train lovers dream! Staff was over the top excellent! Servers know every menu item and take your order by memory. Drink menu to please all tastes. So many menu selections it was hard deciding. Definitely made a repeat customer out of us! Can't wait to take friends and family!
We went to this place on a recommendation from a couple we met on the river and it did not fail to live up. The staff was friendly and attentive. Our drinks were never empty. The food was delicious and the portions were generous. We sat in the back restaurant area. The atmosphere was intriguing. There are various locomotive pieces and unique lighting throughout. I would recommend this place for a quick bite or a full family meal. Definitely going back.
We highly recommend this restaurant! My husband and I are on a several week long road trip, and finding local restaurants with good food can sometimes be a challenge. We looked at the menu and were delighted to find a grass-fed pork chop. The reviews for the restaurant were very good on Google and so we gave it a chance. Frisco's absolutely delivered! Things started off on the right track when we walked in and were instantly greeted by the hostess. The entire staff was incredibly friendly and gracious. The cocktails menu was full of options - I had an old fashioned that had some serious muddling going on! Both the House salad and the Caesar salad were very good, and we really liked the homemade salad dressings. The pork chop did not disappoint! It was juicy, perfectly seasoned, and full of flavor. I had a baked potato, and my husband had asparagus. We closed with a berry pie for dessert that was heated with vanilla ice cream. It was so delicious! Don't miss out on a wonderful restaurant with a great local vibe, and people who truly care about good service and serving delicious food. If we are ever in town again we will absolutely be back! A great night - highly recommend!!
Stay in the loop on all our happenings and specials!